Dear Gentlemen,
How has everyone been doing? The snow is coming down very hard right now and there's something very peaceful and pleasing watching how steadily everything turns to a nice shade of white. I hope all of you guys had a lovely Valentine's Day either with your lady friend or a night out with the guys. I spent quite a nice evening out in the city with my girlfriend. We visited "The Garage" an antiques and vintage item open market that I've read quite a bit about, and then checked out the Barney's warehouse mega-sale right afterwards. Neither of us found anything great, just saw a bunch of crazy shoppers (especially at Barney's). Men were trying on pants out in the open and women were trying on tops with their breasts exposed; they didn't seem to care! Sad to say, I will be leaving the States and moving to China exactly a week from today. The day is finally coming and a plethora of emotions are running in and out of my mind. Feelings of sadness, excitement, and nervousness have been eating me alive but deep down I know this move will be a great experience and truly a memorable chapter in my life which I am ready to begin.
This is going to be my last update from my small desk in northern New Jersey and the next one will be from another small desk but in Hangzhou, China! (Any readers have experience here or in Shanghai?). I've been getting quite a few emails about my APC's and how they've progressed since my "Raw Denim" post so I thought I'd share a few snaps of how they look right now.
12 Months - First Soak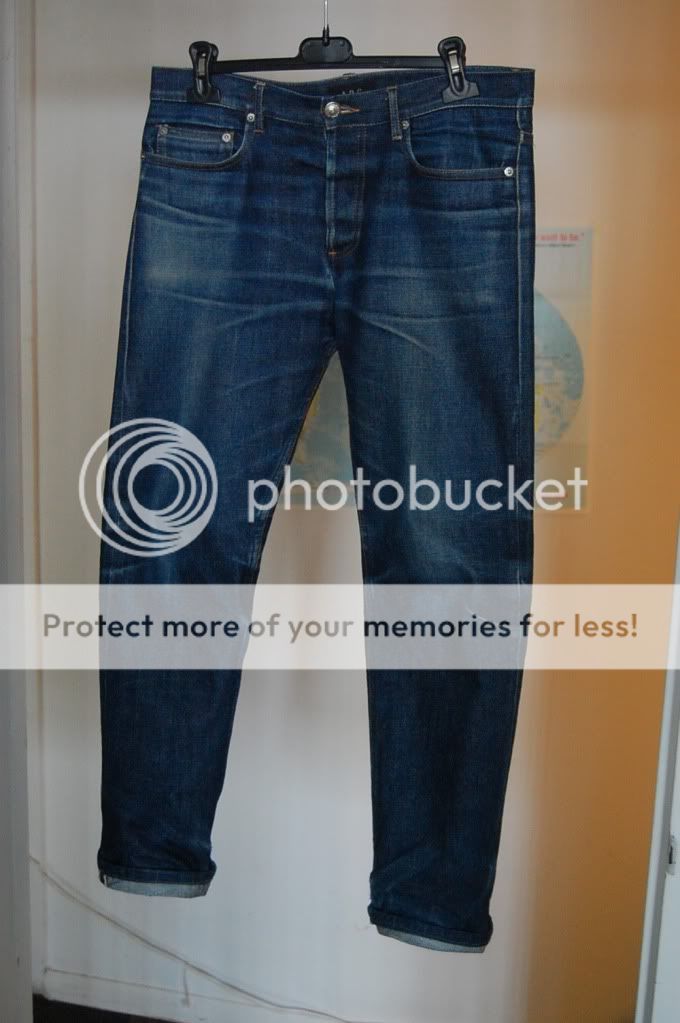 14 Months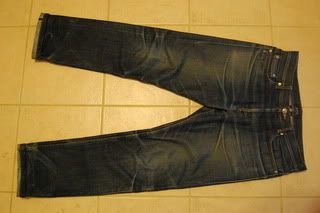 15 Months - Just washed these again a few days ago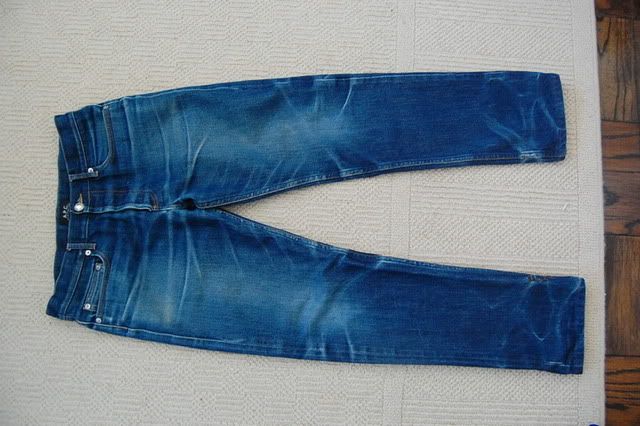 As you can see, they've gotten considerably lighter in the past month. I'm pretty pleased with how their are turning out. Again if you have any questions of sizing, washing, or anything else feel free to comment or email me.
I recently wrote about Scott's leather goods and wanted to give a small update on that post as well. I took some better pictures(the last ones weren't too clear in my opinion) of my leather belt and how it has been aging, again I'll do a quick picture summary of their progression:
Bought New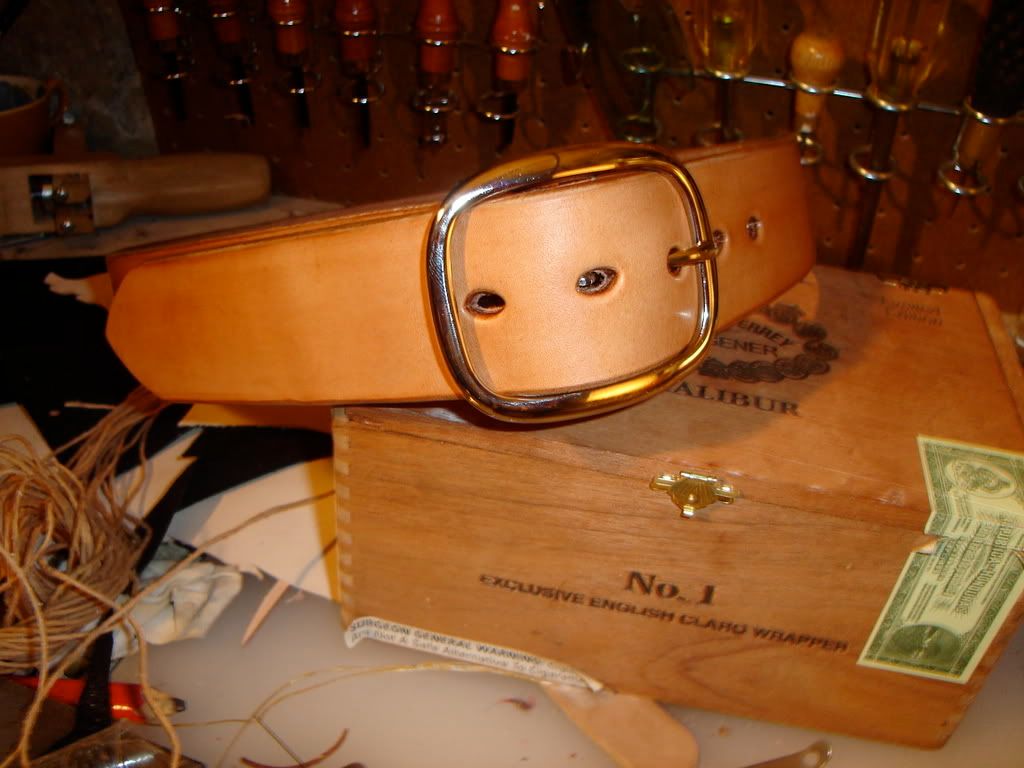 Now over a year old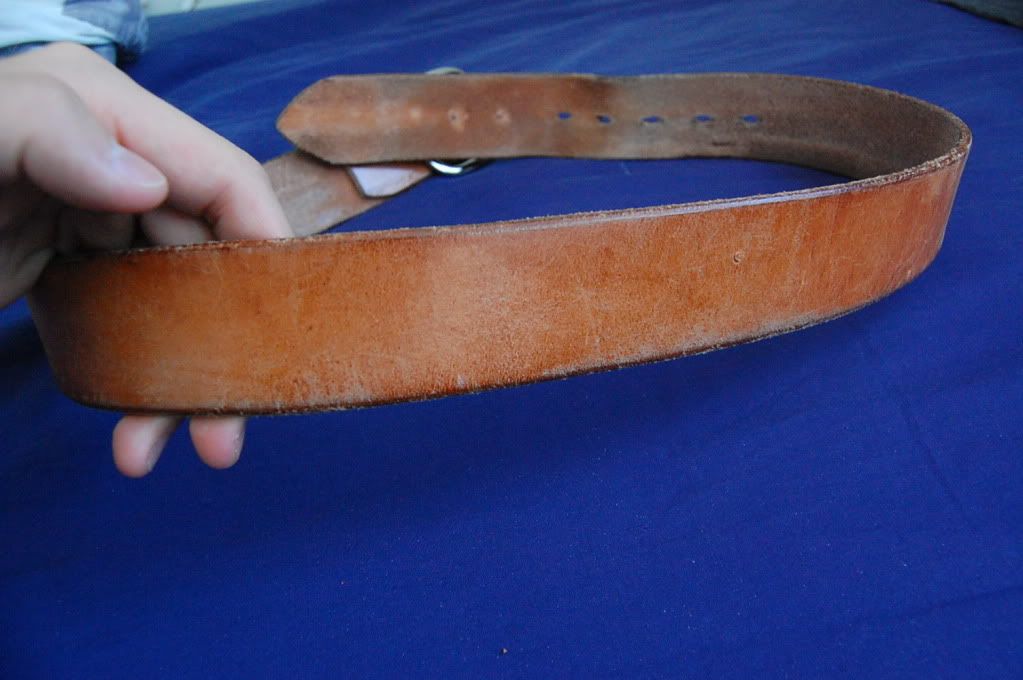 Again, very pleased with how this belt is turning out. Quality is really great on these...Scott read my posting and being the nice guy he is offered to make me some great bracelets for FREE! What a nice guy...
The one of the left was his own design and the one on the right is a replica of the 3Sixteen Dual strapped leather bracelet. He even treated it with some nice aging oil, stay tuned for updates on how that begins to age during my stay in China.
I also purchased a Vado HD pocket camcorder recently to document my experiences overseas. I'm planning on utilizing more media, both videos and photo's, and maybe share some more personal experiences with you guys in the future.
Closing Words: I know there wasn't any good content in this post to read. It also seems like my writing in this post seems a bit all over the place and incoherent. Sorry for that but even when I was updating with this post just so many things were running through my mind at the same time. I'll be gone for a year to a country where I don't know anyone, don't speak more than a couple words of the language, and be placed in an environment completely different than the east coast of the United States. (I heard they block Youtube, Twitter, and Facebook in mainland China...wow). Anyways it's been great starting this blog here, but I think my move will be influence how I write and also the content of the blog so that should be a really great change that I am looking forward to. Until next time, stay warm, healthy, and safe and charge all of life's challenges head on! I'm really going to try and make the most of the absolute most of my life in China, cheers to all!