Dear Gentlemen,
Yes the template for this blog is very basic and I am working on that trust me. I didn't even plan on writing the first post but I wanted to get this thing started and was just eager to write some content for you guys to enjoy (hopefully).
So, it's quite obvious that the weather is starting to get pretty chilly (at least in Northern New Jersey) and it's time to start purchasing gear to battle the cold weather. Fall/Winter is great because there are so many things to wear from your feet to your head that'll keep you warm and make you look great at the same time. There are so many brands that offer amazing boots, scarves, gloves, and jackets out there but I'm going to focus on items that are simply the best bang for the buck. For Fall/Winter 09' people have turned to more rugged and heavy duty pieces that will help you survive even the coldest days to come. Today's post will focus mainly on footwear for the upcoming seasons.
Footwear
- Invest in a nice pair of
Boots
!
Time to say bye to your Vans Authentics and Chuck Taylor's. You might be able to wear those for another few weeks but they'll be stashed in your closet until next year once the snow starts falling. Having cold feet really really sucks, so it's time to keep them warm and in style. Here's some brands that offer great quality and construction, very stylish looks, and decently priced to help you survive this winter.
Red Wing Boots
No surprise here. Red Wing has been a classic work boot for over a century and is known for their tough construction and great quality. For the past couple of years, they've certainly gained more popularity and more people have begun to start wearing them for more stylish purposes. These shoes generally price at around $200 (more or less) but I've seen them on Ebay and forum marketplaces for much less. (Around $150ish) . Here's a pic of them being worn by fellow Hypebeast.com member 20Hundred (Check out his awesome
blog
)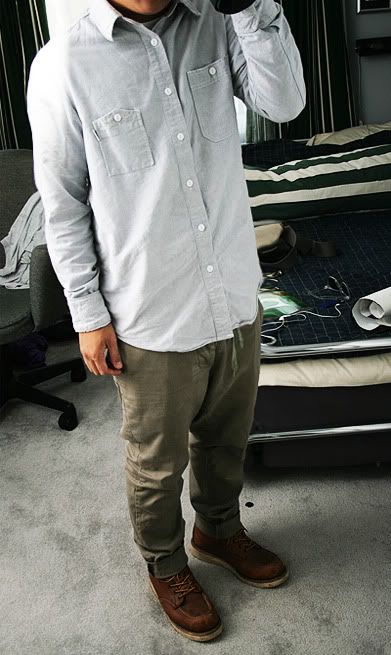 L.L. Bean Duck Boots
A cheaper boot that will surely be able to withstand wet weathers is the L.L. Bean
duck boot
. These boots have also been around for quite some time and have been worn simply because they are able to combat any rainy/snowy weather but these like the Red Wings have slowly began to gain popularity amongst fashionable individuals over the past few years. These great boots retail at $94 and are worth every dollar. Super comfortable and the nice leather and rubber toe cap will keep your feet dry no matter how much it is raining/snowing. Here's a fit picture from a New Yorker and also a clearer picture of the actual boot: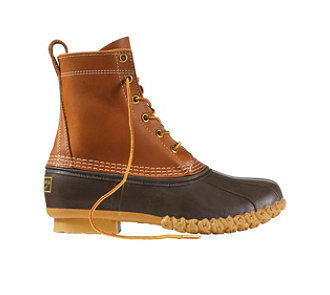 Clarks Desert Boots
Now, not every single day of this remaining year is going to be full of rain or snow; there are certainly going to be dry days as well. For days like these, I love wearing my Clarks Desert Boots. The Desert Boot is a boot model that has risen to mainstream fashion for quite some time now but that doesn't mean they still aren't a great pair of shoes! Either dark leather or the suede ones (I prefer my suede pair) will look great with any jeans/jacket combo. You should still be able to find a pair of these for around $75, but because of their popularity, some retailers have boosted the price over a $100. There are also cheaper alternatives that you can find a pair of Desert Boots at, J. Crew and Banana Republic offer their own versions of the desert boot that look just as great as the original Clarks model. Here's a picture from Esquire that shows both the leather and suede versions in different colors:
Closing words: While these boots may be old news to some of you out there, there are certainly many that have never even attempted to add a fall/winter boot to their shoe collection. I know for a fact that there are many people who are wondering if they could even pull of any of these. My advice: Just go for it! You won't regret it. Once you start to break these in more not only will they look better with some signs of aging but the more comfortable they get on your feet, the more comfortable you'll look in them, guaranteed.
Any questions/comments feel free to post them!